2011 is not the first time the Newspaper industry in the UK has been on the rocks.  From the mid-eighties through the nineties most of the UK's newspapers were relocating their printing operations to Wapping or Canary Wharf.  Much of that involved updating technology, so what do you do with your old printing press?
Associated Newspapers – who have the Daily Mail, Mail on Sunday and Metro amongst their titles – moved out of Fleet Street in the 1990s – but they didn't take their original 1930s printing press. At 9m long by 5metres wide and 9.3m tall The Wood Press weighed in at a staggering 140 tonnes.  It was donated to the Science Museum – whose Industrial Archeologists took 4 months to dismantle it and 5 more to put it back together in a hangar at Wroughton.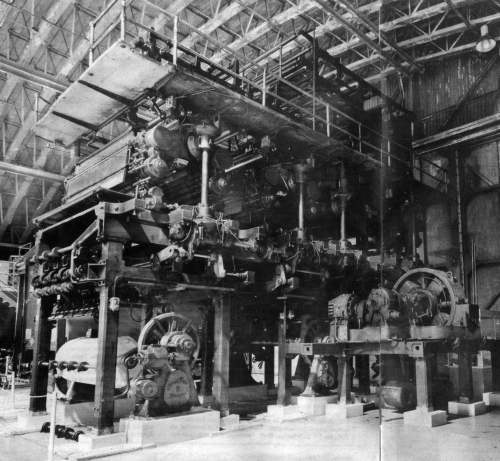 Built in 1934- when you think of all the front pages that will have rolled through it  – The Wood Press will quite literally have seem some history.