For those of you who cringed when we went all mushy about Valentines we thought we better write another post. For some Valentines Day has descended into a bit of a bling fest. So, regardless of where our hearts are at, we've decided to look at the day when Cupid fires his arrow from the more modern contemporary perspective: big is best. So whilst Red Roses, a box of Hotel Chocolat's finest and a bottle of something fizzy are the stock-standard fayre for most of us – it's time for a bit of consumer envy – with a glimpse at how the other half might live this Valentine's… which is why we've called this post, Big and Bling.
Russian Oligarchs, Retail magnets, Software and Technology Gurus, World class musicians, sportsmen and women. They all have one thing in common. They tend to be pretty well off. So when it comes to perfect Valentine's gifts things can get a bit out out hand. Here are some suggestions for the well heeled this Valentine's…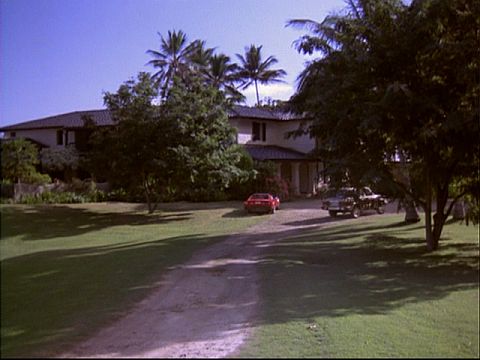 Robin's Nest, Hawaii – Remember 80's TV show Magnum P.I.? The show that made Tom Selleck a household name. The one where he lived in a beach-front house and drove a Ferrari – both of which belonged to a fictitious English Author called Robin Masters – whilst all the time having a love/hate friendship with Estate Manager Jonathan Quayle Higgins and his two Doberman Pinschers? Well if you liked the look of Robin's Nest, it could be yours. The property – on the Hawaiian Island of Oahu is up for sale for a cool $15 million. Apparently it needs a lot of work, but that would probably be small change to anyone withe the necessary ¢15million spare to buy it.
A Riva Aquarama Speedboat – there's something iconically romantic about the lines on a Riva Speedboat. Maybe it's the italian design, maybe it's the incredible build quality and craftsmanship. There's certainly something of the Audrey Hepburn about them. With less than 800 built, across 4 versions, between 1962 and 1970 they are understandably hard to get hold of. Prices start at around $300,000 for an old one, whilst mint restored examples can go for double that. Of course – you'll need access to a romantic Italian lake – or perhaps a Hawaiian pacific beachfront property, to take it for a spin.
An expensive bottle of plonk… it's likely that a decent glass of wine will figure in most Valentine's Day celebrations, but when you get into expensive wines you find some are beyond drinkable. The most expensive bottle of wine ever sold is more historical artefact than quality beverage. In fact, the  1787 CHÂTEAU LAFITE in question sold for $156,450 in 1985. The bottle was purported to have come from Thomas Jefferson's wine cellar (it had Th.J initials engraved on the bottle). At 200+ years old it is very unlikely to be drinkable, which is not much use on Valentine's, it's also rumoured to be fake and not from TJ's wine cellar at all. So how about a nice bottle of Burgundy? We'd suggest a 1978 Richebourg Jayer Henri, which at 15 quid shy of £12,000 will be a more palatable tipple.
…and something suitably chocolaty – The most expensive chocolate called Chocopologie by Knipschildt is also a truffle. Real truffle though, not chocolate truffle. We're sure it is lovely, but at $2,600 per pound we're not sure it would be the perfect accompaniment to the Richebourg. Much better value would have been the world's second most expensive chocolate the Noka Vintages Collection which is made from exclusive specialist cacaos. But in another fake or fortune scandal – it was rumoured to be re-labelled french brand Chocolat Bonnat. At just $840 per pound you could have bought  three times as much as the Knipschildt. We're sure that even wealthy folk love a bargain and Noka said it goes rather well with a bold red wine. Sadly Noka went out of business in 2011, but don't let that stop you – the highly regarded Chocolat Bonnat is still readily available.  
Luxema 8000 Hot tub – Slovenian company SPAmbient, have come up with the ultimate in hot tubs. Snappily named the Luxema 8000 (which we think sounds more like a washing machine, or possibly a multi-media car stereo) it is split across two levels, has a built in flat screen TV and can be installed with a bar area around the lower of the two levels. It's worth think about if you are renovating a recently acquired beachfront property. And as it also has its own sound system it is the perfect place to stick on some Barry White and relax with a glass of the Richbourg and some Chocolat Bonnat this Valentines.  
The only major issue is the price tag which is likely to be upwards of $40,000. But that's small beans if you've just snapped up a Hawaiian beachfront property, a Riva Speedboat, and some expensive Wine and choccys.