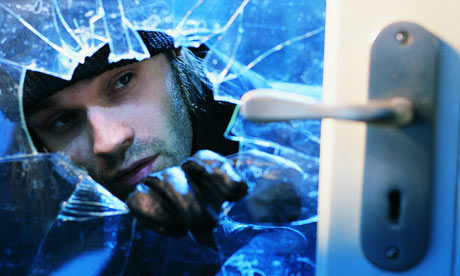 You know that feeling. The sensation of panic when you can't remember if you definitely locked the front door or not.  The one that only seems to hit you when you've been travelling for an hour and are half way to your Whitsun holiday destination, which makes turning round to check a bit tricky.  We know it too, it happens to the best of us.   So here is some helpful ABC Selfstore advice for securing your home whilst you are away on your Whitsun break…
If you're a regular victim of the 'did I lock the door?' brain fade when you're heading off on holiday – we've got a solution. We also know how important peace-of-mind is when you're taking time off.  That's why we've gone further and put together plenty of other bits and bobs to help you sleep easy on your hols.
Locking the front door is such a ridiculously routine activity that we barely register doing it. But we're out of our automatic day-to-day activity (which we are when we're going on holiday) we have a perception that our homes are more at risk from burglary.  That makes us think more about security – and hey presto. We can't actually remember if we locked the door.  All you really need to do is snap out of the automatic and the simplest solution is to have someone in your holiday party watch whilst you lock up.
But locking the door doesn't necessarily mean your home is secure. Whilst you may have contents insurance to fall back on, the police reports, claim making, replacing missing belongings and losing sentimental property that can't be replaced is a disproportionate hassle.  It's disproportionate because a few simple steps, involving less effort, could mean that the light-fingered crew go somewhere else.
Look at your locks
Check you locks are up to scratch. Most home insurance policies will stipulate a minimum standard of lock on your doors and windows.  It's worth reading the  small print. A 5 lever standard mortice deadlock that conforms to British Standard 3621 is typical. Have something that doesn't meet that criteria and your insurance company could choose not to pay up. Likewise with windows, most insurers will have a minimum standard.
Shine a light
PIR lights that come on when they detect movement aren't just an annoyance for cats.  They're a decent deterrent for burglars too.  Ensure you've got some fitted to illuminate any dark or vulnerable points inside and around your property.
Smile, you're on camera

CCTV kits that can be hooked up to a home computer are incredibly cheap to buy these days. Most come with Infra-red vision, so any intruder to your property can even be recorded in the dark. Some even have clever software that starts recording when movement is detected and can alert you (so you can in turn alert a neighbour and/or the police) as well as streaming live images over the internet. So, if you really must, you can check on your hallway from the deepest depths your Cornish coastal holiday park hot tub.
Track you tech
Enabling 'find my …' tracking software on any technology that you are not taking with you will give you some hope of recovering it if it does get pinched. The internet is awash with stories of people who hunted down their hardware and knocked on the theif's door to get it back.  We wouldn't necessarily advocate that, but at least the latest software means you can check it is safe and sound at home from your holiday location.
Brrrrrrrrrrrrrrb. Fit an Alarm
If your property doesn't have an alarm, consider fitting one.  A big yellow box with a flashing light next to a property without one means you'll be less likely to be targeted – and if you are – your neighbours will know about it.
Want more?  As part of their operation Bumblebee, the Metropolitan Police have a rather groovy virtual house that you can tour and they'll point out some of the areas of vulnerability in your home.
Creative hiding places.
Whilst it's unlikely that you've got a Bernie (dat's Lund'aan slang for £1m in readies) lying around your place, you might have some cash savings. The old cliche of under the mattress is a cliche for a reason – which means that it isn't such a safe place.  So, we refer you, honourable reader, to the blog we posted about creative and clever hiding places for your valuables. The spy-bolt and hidden bath panels have a certain cold war charm.
Secure storage
Better still though is to move all your favoured valuables and sentimental belongings to a different venue altogether.  One that's safe and secure and that only you have access to. A place like one of our storage lockers  – which you can rent by the day to keep your bestest stuff secret, safe and out of the hands of any tea-leaf's.